Choose From 3 Different Chocolate Experiences At Wilde Irish Chocolates
Bookable Chocolate Factory Experiences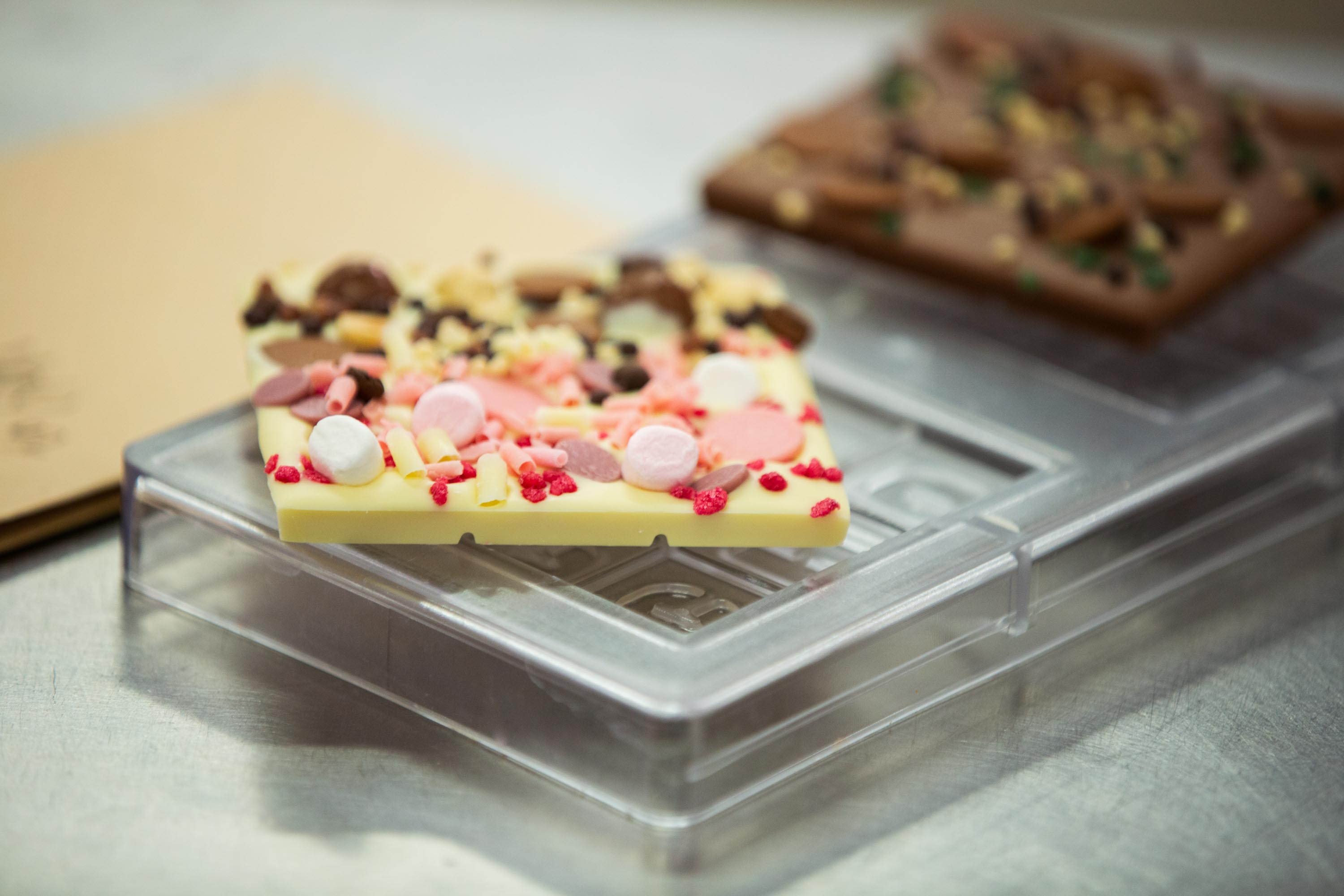 Build Your Own Chocolate Bar
Create your own personalised 'Wilde' chocolate bar at the chocolate factory. Choose your inclusions from our huge range of options which you will personally apply to your bar and when it's ready in about 20 minutes you can take it away with you customised with your own special label.
Takes approximately 20-30 mins. Available between 11.00 am to 4.00pm Monday to Saturday!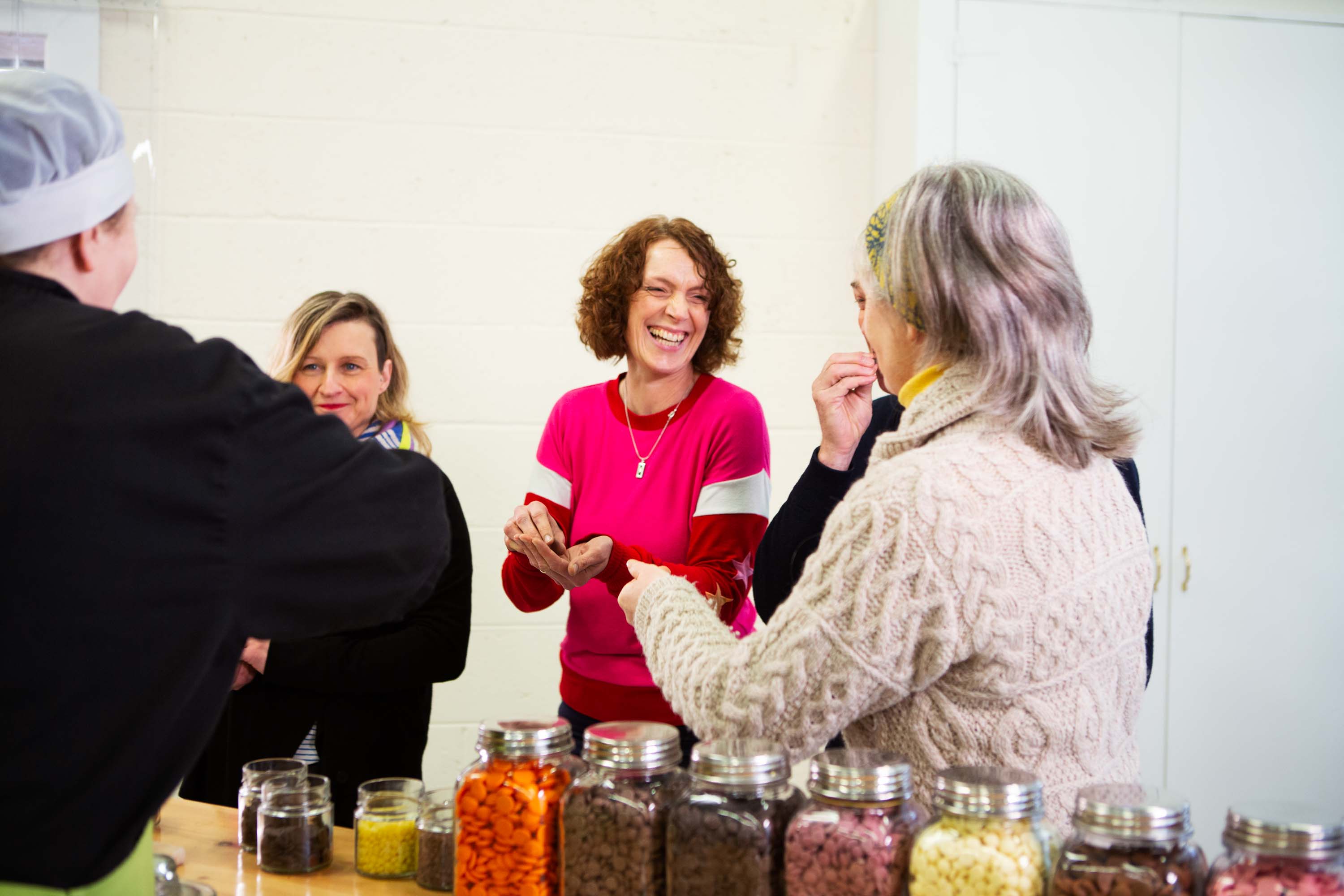 Chocolate Factory Visit & Tasting
Through a fun and informative 8 part chocolate tasting, learn how to discern the flavours of diverse chocolates. Watch us demonstrate how we make our chocolate bars and see how the chocolate factory works.
Leave with chocolate-filled memories having sampled two signature truffles, and a chocolate fondue style warm chocolate dipped marshmallow.
Takes approximately 30 mins.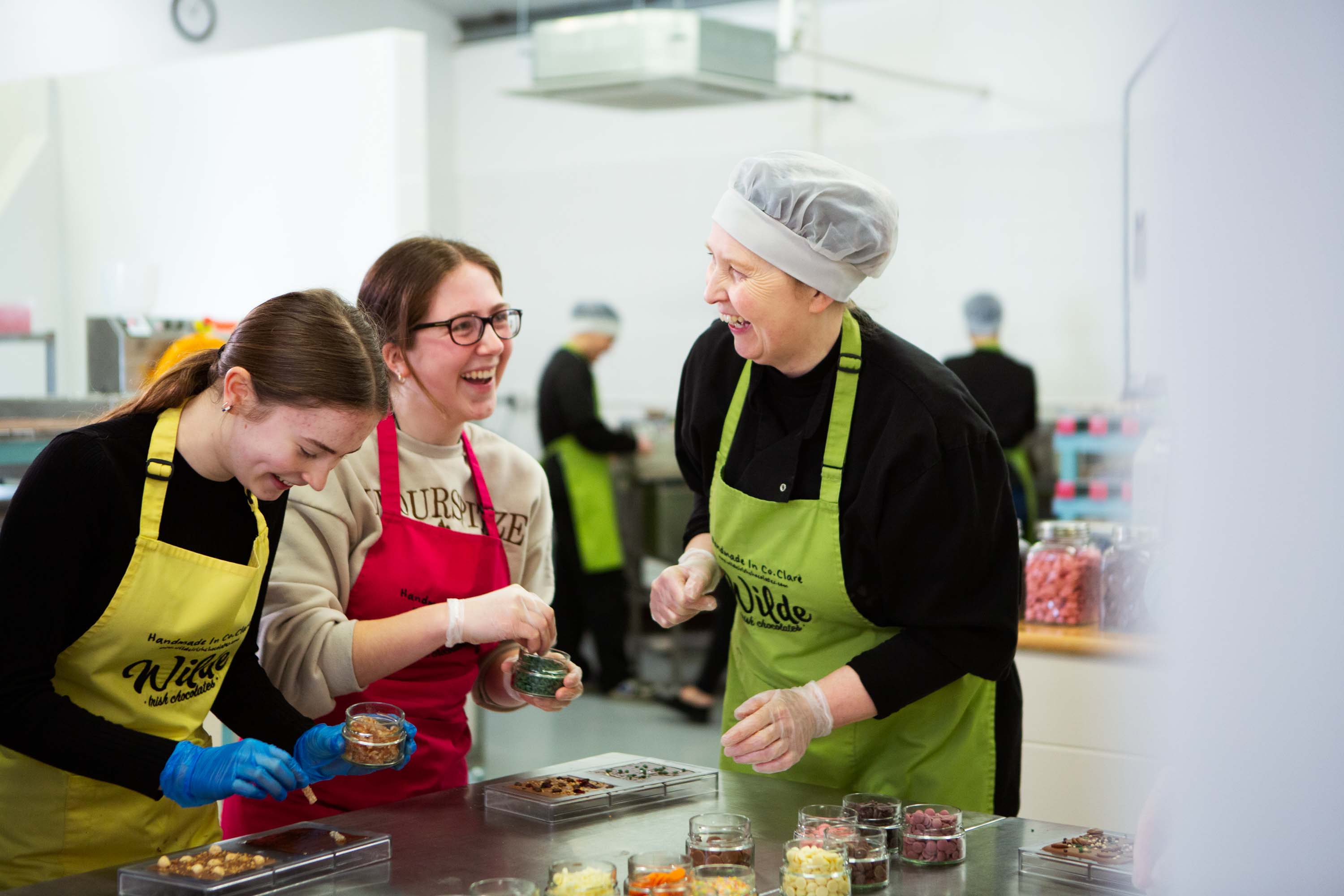 Chocolate Factory Make & Taste
Get behind-the scenes access to this working chocolate factory, design and make your own 2 chocolate bars and choose from our 30 different toppings available, while the Wilde team explain how it's done in the factory production line.
Leave with your chocolate bar creations and chocolate-filled memories following a heavenly experience that includes an in-depth 8 part guided chocolate tasting to discern the flavours and textures of diverse chocolates. Finish it off with a chocolate fondue style warm chocolate dipped marshmallows. Takes approximately 1 hour.